This is one of my favorite styles of beer. Saison is French for "season". Typically brewed for the fall season, however I've enjoyed this well into winter probably because of it's added characteristics. It's not just simple and clean like a Hefeweizen. There is variation within this style that keeps it interesting. There is a citrusy fruitiness in the nose, it may have a moderate hop aroma and some spices. Typically bottles conditioned. That means just pour gently as to not incorporate air into the bottle and stir up the yeast at the bottom. I particularly enjoy the high carbonation because the flavor profile and the added bubbles. Makes me feel like I'm drinking champagne. That's what I love the most. A beautiful beer that I can enjoy like champagne. Can it get any better?
It pairs well with a variety of foods from bar-be-cue (yes) to hot peppery dishes. It is great on the deck with cheeses, grapes, and conversation. Enjoy!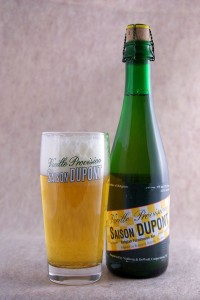 Can be found at our friends at Monon Food Company in Broad Ripple.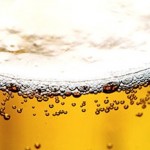 Ladies, beer is an individual experience. Each of us have our own preference for what we like and dislike. I  often have people telling me what I should be drinking and what is best. Frankly, I don't care, when it comes to relaxing and wanting something I enjoy I am going to pick the ones I like, such as Victory's Golden Monkey, Flat12′s Upside Down Blond, or a nice Upland Nut Hugger.
I am fearless when it comes to trying out new beers, I love chasing the one that I have never had (and there are many). It does not take me long to know what I like and what I don't like but every beer is worth the try.  If all you have ever had is a Miller Lite, allow yourself the opportunity to experiment, find a couple of local beers to try.  Don't judge the beer on the first try, have it again, it may be that second time that the beautiful flavors come through. If you have tried it twice and you don't like it, move on.
I have a friend who only drinks one Lite beer. When I asked him why he said, "I like the taste" my response was,"You don't really like beer do you?"  The next time I saw him, he admitted that indeed he did not really like beer that much, it was just cheap.  It's ok we do not all like the same things, I only drink wine because it's what's being served at that time. Since our conversation, he has ventured out to try a couple locals that he enjoyed.
Live adventurously, give some of the other great local beers and not so local craft beers a shot, you never know you might find some gold in those bottles and who doesn't love gold.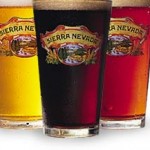 My first experience with beer was at the tender and innocent age of sixteen. I had an Uncle visiting from Holland and he was appalled that I had not sampled his merriment. So, forced into a sip, I tried. And the typical reaction of course was to spit it out. I won't mention the label because that would be unfair, even though I still haven't developed affinity for the brand. This name shall remain a mystery. So this first taste should not really be called an experience as it's really something I tried to forget. It wasn't until my middle thirties, sitting in a bar, trying my first Sierra Nevada IPA and "wow" what a difference. I had fruity hops dancing in bubbles across my tongue then to punch me with bitter. And then I gulped for another explosion. I think that may have been my first experience with love. (OK, OK I may be pushing it with that one. But you get the idea.) I don't know if my taste buds were ready for the experience. But I have to say it was the first time I enjoyed beer and the experience showed me something new. And I opened myself into looking at beer.
As a wine drinker I scoffed at the idea of beer appreciation and here I was reflecting back to myself my own idiosyncratic perception. I think this is an interesting time for women to explore beer. I think the environment (historically being male driven) is more willing to have women sit and take part in the conversation. And I'm glad because this is the opportunity within Indiana for us to go and explore, talk and engage in ideas over beer.
So let's start by sharing with Lipstick on the Rim your first taste and when did you actually experience beer for the first time?
I have every good intention with this blog but life and the other blogs sometime take up all of my time.  Unfortunately this little blog gets left behind in pursuit of my life.  As a way of reconnecting to my passion of teaching women and others about beer and my love for the varied and lovely taste of beer I decided to attend The Beer Bloggers Conference.
I had to choose between the National Speakers Association Conference or the Beer Bloggers Conference, I am happy that I chose Beer Bloggers, I could not have made a better decision.  I am learning, reconnecting and remembering why I decided to do this blog in the first place!  I enjoy beer, I enjoy introducing others who want to enjoy beer at a different level.  Not just the pub crawls and sucking a beer from the brown bottles, but the woman who wants to be educated about what is a good beer. How do you serve it, where do you get it, what food goes with it and how brewers can connect more effectively to the women who are in their market.
Networking and connecting with others who have the same interest that I do is another passion.  I teach people and business all over the world the importance of networking and connecting. This has been my opportunity to do just that!
If you are a blogger, a beer lover, or someone who just likes to connect then you want to find conferences on your topic and connect with that community.  Regardless of what you love there is a community out there for you to connect to!
Thanks to Beer Bloggers Conference for putting on a great conference and educating me so that I will be a better blogger, lover of beer, and educator!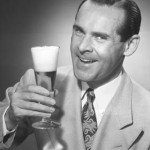 Men have been networking over beer for hundreds of year, today more and more women are connecting over good beer.  Following is an article written by a good friend, Greg Magnusson, @indianapolisvet on twitter and you can learn more about him at Leo's Pet Care.  Part two of this article can be found at hazelmwalker.com
I enjoy a beer once in a while, and sometimes, beer is served at networking events. Depending on how you handle this, beer can be a wonderful, terrible device. Beer can be a good icebreaker for some people, during some social functions, but it's important to not make a fool of yourself.
In my humble opinion, one is networking with beer:
 All beer-drinking folks have a designated driver (safety first!)

You make sure the person you're networking with is also holding a beer. (duh!) Believe it or not, not everyone likes talking about beer.

You ask that person what beer you should drink at the event, demonstrating your willingness to take advice.

You ask that person what beer they prefer outside of the event, demonstrating your willingness to learn about their personal preferences.

Holding a beer suggests you're both "off duty" to an extent. If the other party has loosened his tie and is halfway through a good beer, it may be safe to assume a certain level of cautious informality, but be prepared to follow in this regard, not lead.
The only inhibition you aim to lose is the one stopping you from smiling and laughing. If networking with beer makes you relaxed and more open, you're doing it right.
Q.  I had a big party over the summer, and we have a lot of beer leftover.  We are keeping it in the fridge in the garage.  How long can we keep the beer and still be able
to drink it?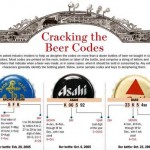 A.  This is a common question for women who are new to the beer drinking and purchasing community.  Beer is perishable just like many other food items but brewers are not required to put use by dates on the bottle.  As a mother and a wife, I don't like to keep things for very long in my fridge or my cupboard for fear of my family becoming ill from something they might eat.  We pay close attention to the labels on the food products that we by, especially the Use By Date.  For many women not being able to find that date on a beer is a little unnerving.
Anheuser-Bush does put a "born on" date on their bottled beer, but that date still may not help you if you do not know how long from that date the beer is good.  I remember the first time I had the opportunity to see the born on date, my first thought was, "Great, and when is the "Dead by Date".  I have learned that beer is good 4-9 months on the shelf.
Many brewers put a code on their bottles that represent their expiration dates, it's just in secret code.   You can learn more reading this blog, The Secret Code of Beer Expiration Dates.  
It is not easy, and many avid beer drinkers will tell you it never sits around long enough to get stale.  That may not be the case with you, in fact people give me beer as a gift quite often, and sometimes it sits for longer than I would care for it too.  Brewers could do a lot to make it easier for us by putting a simple – "best if used by" date on their labels.
You won't get sick from drinking an out dated beer, but you may not enjoy the beer as much.  It begins to have a dull taste or off flavor, so if it is a beer you like and it taste off, flat, papery or metallic then indeed it may be time to toss it out!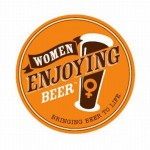 In the world of beer I am the new girl. I have learned a lot about beer in the last few years, but I am still the new girl compared to the many experts out there. Prior to learning about beer, understanding the many different taste, the quality, the types, the complexity and all the varieties available, I did not like beer.
Well, let me rephrase, I did not think that I liked beer, the only beer I had ever tasted was the mass produced, big name beers like Budwiser, Miller, Coors, and so on. Beers that are low on flavor, but high on marketing dollars. Based on my experience, I did not like the taste of beer. It seemed like a waste of time to drink beer when I could have a nice neat vodka.
One day a young man named Brandon came along and challenged my perception. He would get great craft brews, and he and I would drink them together, he taught me to feel the beer in my mouth, to allow the flavors to open up, and to start identifying all the different flavors there were in the beer. He challenged me to go out and discover more beers, and tell him about them. He was an excellent mentor.
Today I love discovering beer, learning about beer and drinking beer. No one had to market a beer to me, it would not have worked. No one had to create a beer just for women like the new Chick beer,  that frankly insults me. Someone had to take the time to teach and challenge me to enjoy beer.
For all of you breweries out there, don't try to hype your beer to us, don't create some stupid "Chick" beer, instead, take the time to engage us in conversation, teach us, and build a relationship with us. Women will come, they will drink beer, but you have to offer us the opportunity to do so in an educated fashion. I want to be able to go to a bar, look at the list of beers, and know that I love an IPA and not feel intimidated or stupid for ordering something. I want to be able to ask informed questions about a beer and understand the answer and I want to drink my beer from the right glass when I am having dinner.
If you want us, earn our respect, and we will be there to drink your fine Ales, your dark creamy Porters and your pallet challenging IPAs.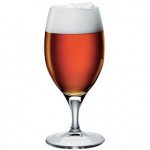 Beer, it is one of the worlds oldest beverages, found in Egypt during the time of the Pharaohs, it has been long enjoyed by many but only truly appreciated by a few. Unlike wine that has a massive following of connoisseurs, beer has been looked down upon by the elite.
Women have never been big drinkers of beer, it was never considered very proper for a woman to be hoisting a big mug of beer. More proper was the glass of wine or sherry, while the men sucked down the suds.
Beer has never gotten the same level of respect that wine or a fine brandy has received. No one would ever consider picking up a bottle of wine or a nice brandy and just chugging it from the bottle. Yet day after day, good beers are chugged from a bottle and not appreciated for the rich nose or beautiful color. Not allowed to breath, or form and nice creamy head, beer is never fully appreciated.
Craft beer artisans around the world are ready for us to take beer to a new level of respect and appreciation. The next time you pick up a nice small batch brewed craft beer, like a Stone Cali-Belgique, grab the right stem wear, pour it in the glass, admire the head and the scent of the hops and hold that glass up to the light and admire the color of your beer. Then take your first sip and enjoy it the way a wine enthusiast enjoys that first sip of a very fine wine.
Taking beer to a whole new level of appreciation ladies in our mission.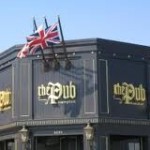 I was on a flight to California today and I picked up the airline magazine to flip through, when I saw a sketch of a pint of beer being held by a hand. The title of the article was, London, Beer Necessity. Of course it peaked my interest since I just returned from a trip where I spent a good deal of time in some local pubs.
It turns our that many of London's traditional pubs are closing because more people are buying cheap beer at the supermaket and the high cost of the real estate in London. Fewer people coming into the pub means beer is not sold and rents can't be met, so the pubs close.
I was really sad to read that more almost 30 pubs per week are closing. How can this be my heart cried out, one of the things that I love the most about England and Ireland are the wonderful, friendly, and historical pubs that they have.  Where history lives, where the traditional ales are served, from traditional hand cranks, and people hang out because they all know one another. Unlike the American bars, the pub is like an extension of one's community, they have been there generation after generation, they are part of the neighborhood.
There was good news in the article, an organization has formed to preserve the English Pub called Campaign for Real Ale. This organization is dedicated to preserving the 60,000 pubs left by steering those looking to tip a good ale to the best pubs. These pubs are judged by the association's rank and file members. They are also advocates for the "real ale", beer aged in wooden casks and poured slightly cooled by a hand crank and not a tap.
So let's give a round of applause to CAMRA, and the work they are doing to save the English Pubs. It would be very sad to see such wonderful places disappear! When I finished the article, I was much happier knowing there is an organization that is making the difference.