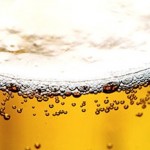 Ladies, beer is an individual experience. Each of us have our own preference for what we like and dislike. I  often have people telling me what I should be drinking and what is best. Frankly, I don't care, when it comes to relaxing and wanting something I enjoy I am going to pick the ones I like, such as Victory's Golden Monkey, Flat12′s Upside Down Blond, or a nice Upland Nut Hugger.
I am fearless when it comes to trying out new beers, I love chasing the one that I have never had (and there are many). It does not take me long to know what I like and what I don't like but every beer is worth the try.  If all you have ever had is a Miller Lite, allow yourself the opportunity to experiment, find a couple of local beers to try.  Don't judge the beer on the first try, have it again, it may be that second time that the beautiful flavors come through. If you have tried it twice and you don't like it, move on.
I have a friend who only drinks one Lite beer. When I asked him why he said, "I like the taste" my response was,"You don't really like beer do you?"  The next time I saw him, he admitted that indeed he did not really like beer that much, it was just cheap.  It's ok we do not all like the same things, I only drink wine because it's what's being served at that time. Since our conversation, he has ventured out to try a couple locals that he enjoyed.
Live adventurously, give some of the other great local beers and not so local craft beers a shot, you never know you might find some gold in those bottles and who doesn't love gold.